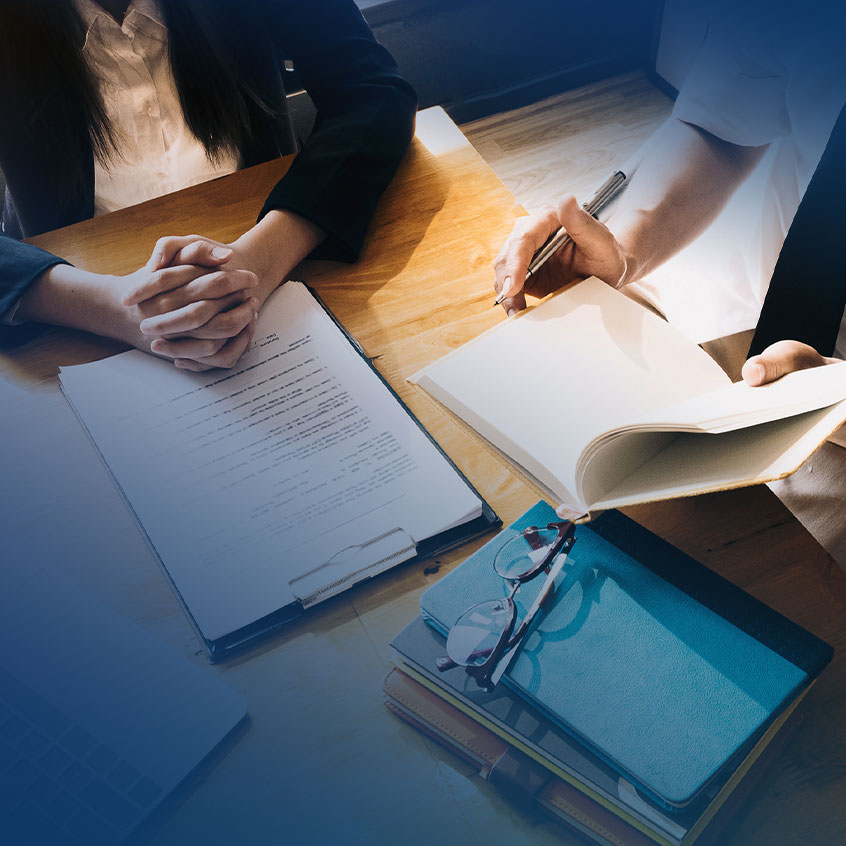 DIVORCE MEDIATION
Cases we resolve

Pasadena Divorce Mediator
Divorce Mediation in Pasadena
It's a widely known fact that divorce is typically a highly complicated, stressful and difficult process. For most people, marriage and divorce go beyond the normal realms of a simple relationship, for marriage is just as much a financial investment as it is an emotional one.
If your marriage is headed towards divorce, it's absolutely essential that you enlist the services of a seasoned Pasadena divorce mediator as early as possible in the divorce process.
Named "Most Compassionate Family Mediator" in California for 2015
Mr. Mark Baer has been practicing family law in the greater Los Angeles area since 1991. In 2015, Corporate America Magazine named Mark Baer as the "Most Compassionate Family Mediator" in California, an award only given to one attorney in the entire state. Throughout his 25+ years in practice, he has successfully mentored innumerable clients, helping them reach their goals in their divorce proceedings through mediation and conflict resolution consulting, not contentious litigation.
Helping Couples Resolve Their Differences
In every divorce, it will be necessary to address critical issues regarding the couple's asset division, debt division, property division, and spousal support (if any). If the couple has children together, it will be necessary to work out child custody and visitation (a parenting plan), as well as child support.
A divorce can take two directions: it can be handled in a constructive or a destructive manner. As Mark always reminds his clients, "Like it or not, if there are children of the relationship (regardless of their age), the family still exists after the relationship ends. The manner in which you end a relationship determines whether your family will be functional or dysfunctional from that day forward. Almost all divorces occur because of some level of conflict between the spouses.
The adversarial system certainly does not reduce that conflict. If there are children of the relationship, we should be attempting to reduce the conflict. That certainly cannot occur in an adversarial system. The amount of damage that the adversarial system and litigation cause families is a matter of degree - some more than others. In mediation and collaborative divorce processes, we focus on the interests, needs, values, and goals of the parties. It is well established that mediation is beneficial when you have communication problems with your former partner, which frequently occurs around the time of the separation.
Choose an Experienced Mediator for Your Divorce Case
A professional mediator like Pasadena Mediator Baer can help you come to terms with separation and divorce, including parenting issues, financial issues or both. Mediation is a collaborative effort in dispute resolution that involves each party in the decision-making process. By involving an independent third party (the mediator) and a neutral location to discuss and resolve issues, mediation helps you settle matters for yourselves, thereby making arrangements that are far more likely to meet the needs of all those involved. Today, mediation is becoming increasingly popular across the United States.
Research shows that if the marital estate is $4,000,000.00 or less, any financial gains obtained through aggressively litigating the case will generally be less than the attorney's fees and costs incurred in obtaining such gains. While any financial gains obtained through aggressively litigating high-net worth cases (marital estates above $4,000,000.00) may be more than the attorney's fees and costs incurred in obtaining such gains, the parties should also consider the emotional toll and permanent damage it will cause the family. It's always preferable to use alternative methods like mediation instead of a long and drawn-out courtroom battle.
Couples that aggressively litigate their divorce case generally suffer severe emotional wounds that remain with them for a significant amount of time and often prevent them from allowing closure and moving forward with their lives. They sometimes feel like they had little involvement in the process and that the court just made a decision they have to live with.
Mr. Baer has done extensive research and writing on this topic, which can be viewed in the
Articles, Blog and Press/In The News sections of this site.
Pasadena Mediator Mark B. Baer
When you hire Mr. Baer, he will get to know you and work to understand your true concerns about your impending divorce. As your trusted mediator, his goal is always to find a workable solution to your particular situation. In some cases, he may come to the conclusion that divorce may not be the best course of action for you and your family. He may recommend counseling or a legal separation as an alternative if he believes your concerns would be resolved more effectively by some other means.
Choosing the right mediator is one of the most important decisions you can make. Facing a divorce is never easy. A dissolution of marriage has far reaching implications and the process can quickly become complicated. Emotions often get in the way of clear thinking, so you need someone who can help you keep things in perspective during this difficult time. Family law mediators should make every effort to minimize conflict so that all parties remain focused and result-oriented.
Since divorce attorneys need not be trained in or appreciate psychology in order to successfully represent their clients, the manner in which the cases are handled frequently result in dysfunctional families.
Pasadena Mediator Baer stands apart from other legal professionals:
Mr. Baer has done extensive research and writing on this topic, which can be viewed in the Articles, Blog and Press/In The News sections of this site.
Since September of 2008, Mark has been a regular columnist for the San Gabriel Valley Psychological Association's bimonthly newsletter.
In April 2010, the SGVPA won the award for most outstanding psychological association newsletter in California from the California Psychological Association and Mark's column was specifically named as a factor in that decision.
Getting a Divorce in Pasadena? Mediate It with Mark Baer!
As a mediator, Mr. Baer cannot represent either the husband or the wife. He can inform both parties of their legal rights but would not offer legal advice to either one. At the end of the mediation, both parties will have agreed to all stipulations of the divorce and Mr. Baer prepares a customized divorce agreement accordingly. Mr. Baer makes it a point to always remind his clients that if there are children of the relationship, regardless of age, the family still exists even after the marriage ends.
An experienced and empathetic divorce mediator can protect you and help you navigate the process in the most stress-free manner possible. Since 1991, Mark B. Baer has been helping clients throughout the greater Los Angeles area resolve their family law issues. He is a trained mediator and skilled negotiator with a solid track record of helping clients reach an appropriate resolution without costly court proceedings and the trauma of a child custody battle.
Call today to discuss your case with Mr. Baer. He will take the time to help you understand the various legal issues involved in a divorce, as well as mentor you while you determine the best course of action.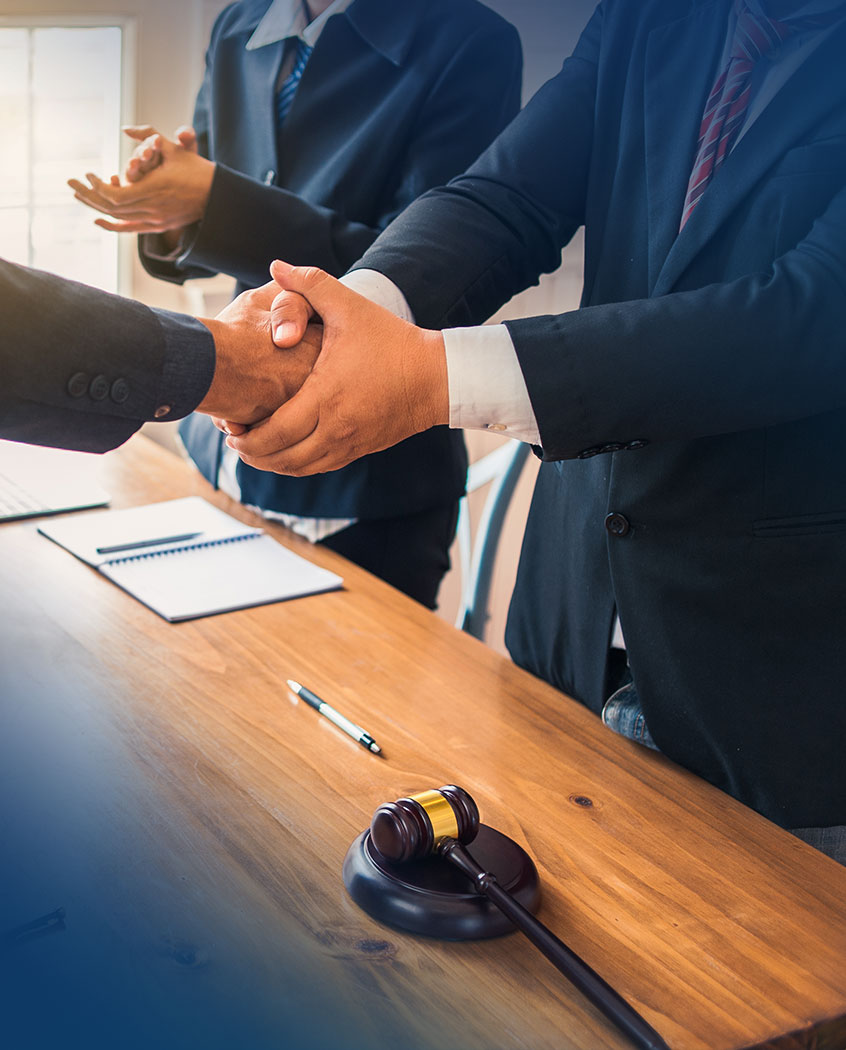 "He guided me thru this difficult and confusing time in my life, and let me set things at my own pace."

- Anita

"Mark has a natural ability to understand each person's desires and the emotions that are driving those desires, and then help to mediate to a common ground."

- LA Reviewer

"I will be reaching out to Mark in the future for guidance before heading down the road of a contentious situation and to build my own skills to avoid disputes by using different skills."

- Marnye Langer

"He was always open to questions and partnered with me in making good decisions that enabled us to come to a clean and satisfactory resolution."

- Pam B.

"Mark is an exceptional attorney for family law. He understands the process so that it minimizes the discord that can last for years."

- Kathy R. The Difference with our services
Why you should trust mark b. Baer
Certified to Administer EQI Assessments

Nationally Recognized Expert on Bias and the Law

Compassionate and Client-Focused Care
Mediation, Not Litigation



Contact Mark to learn how conflict management through mediation can help you