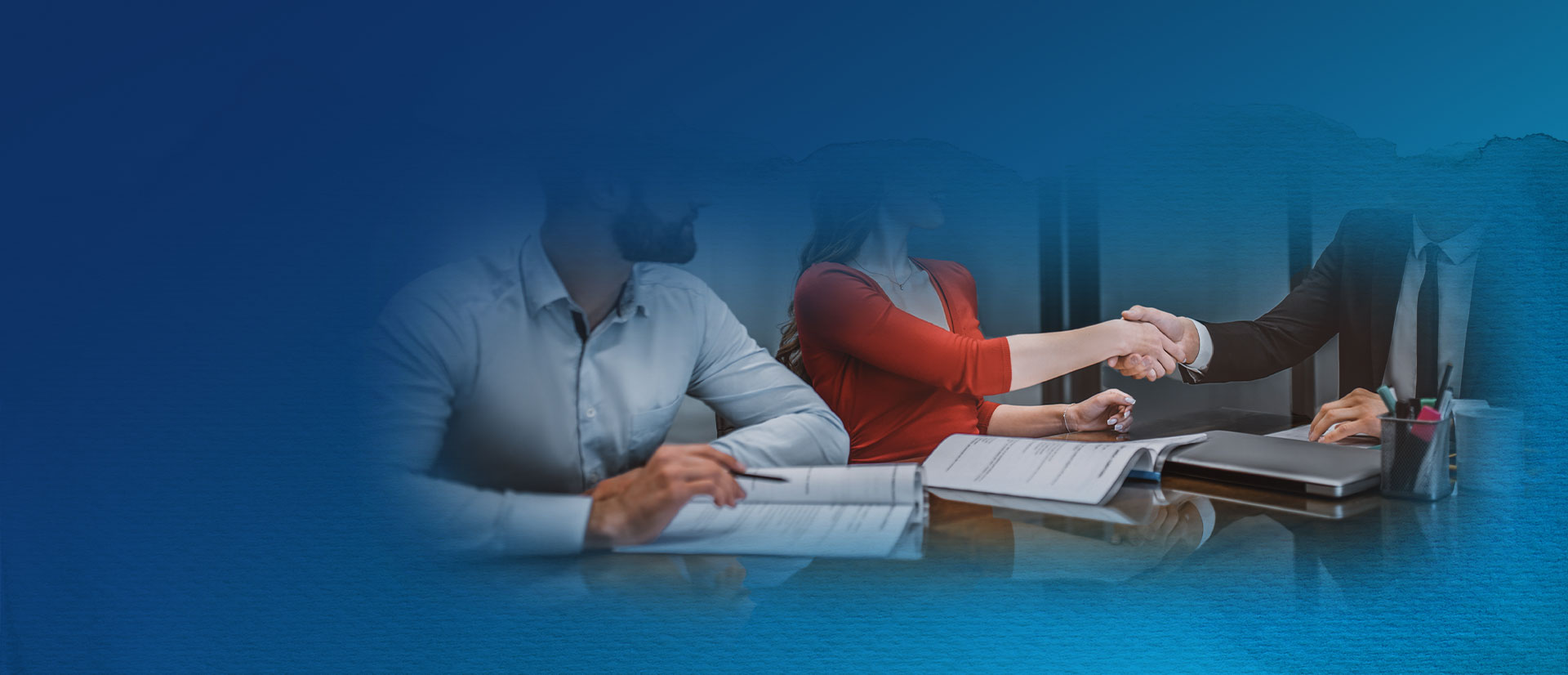 GUIDED PROBLEM-SOLVING
Prenuptial / Marital Agreements
Prenuptial Agreements
Prenuptial Agreement Mediator in Pasadena
Whether you realize it or not, everyone who gets married enters into a default prenuptial—or premarital—agreement defined by the Family Law Code of where you live. Oftentimes, couples are unaware of the implications of this code and end up facing much hardship if they pursue a divorce. In the absence of a customized premarital agreement, all property shared by the couple during the marriage will be split according to the property division laws of the state.
In California, the property will be divided evenly by default. Oftentimes one or more members of the marriage find the division to be unfair or financially crippling, and regret not having created an agreement before.
Furthermore, disagreements over finances are a common cause of marital conflict leading to divorce. A premarital—or prenuptial—agreement can help prevent these kinds of conflicts later on down the road, stopping the divorce from happening in the first place. By defining clear expectations and understandings prior to marriage, you can save yourself a lot of heartache and headaches in the future.
Premarital agreements can determine the following:
Which items of property will be owned jointly and which will be owned separately
Who will manage the property and what rights they will have with it
Terms of wills, trusts, and estate plans
Protection from a spouse's debt
Whether both spouse's income, retirement, and other wealth will be shared or kept separate
Terms for spousal support, asset division, inheritance, etc. if the marriage is later dissolved
Get Help Creating Beneficial Marital Agreements
Marital terms can also be established in a postnuptial agreement, or a "marital agreement," which takes place after the couple becomes legally married. Similar to a prenuptial agreement, a marital agreement can settle terms for financial concerns, including roles and responsibilities related to finances and property. Creating an agreement while already married can be a way to settle or resolve disagreements that the couple did not foresee prior to the marriage.
An experienced mediator can help ensure that your agreements are drafted properly and fairly. Better yet, a trusted mediator can help you navigate the interpersonal and emotional side of the process. Pasadena Mediator Mr. Mark B. Baer is here to help guide you and your spouse through the decision-making process by helping resolve any disagreements and making sure that both parties are fully aware of the legal and personal implications of their marital agreement.
For help with creating a premarital agreement or with navigating any conflict related to an agreement,
contact Mark B. Baer, Inc. Mr. Baer has 25 years of experience helping couples reach peaceful resolutions. Meet Mark B. Baer
The Professional You Need to Help Resolve Your Family and Interpersonal Conflicts

"He guided me thru this difficult and confusing time in my life, and let me set things at my own pace."

- Anita

"Mark has a natural ability to understand each person's desires and the emotions that are driving those desires, and then help to mediate to a common ground."

- LA Reviewer

"I will be reaching out to Mark in the future for guidance before heading down the road of a contentious situation and to build my own skills to avoid disputes by using different skills."

- Marnye Langer

"He was always open to questions and partnered with me in making good decisions that enabled us to come to a clean and satisfactory resolution."

- Pam B.

"Mark is an exceptional attorney for family law. He understands the process so that it minimizes the discord that can last for years."

- Kathy R. The Difference with our services
Why you should trust mark b. Baer
Certified to Administer EQI Assessments

Nationally Recognized Expert on Bias and the Law

Compassionate and Client-Focused Care