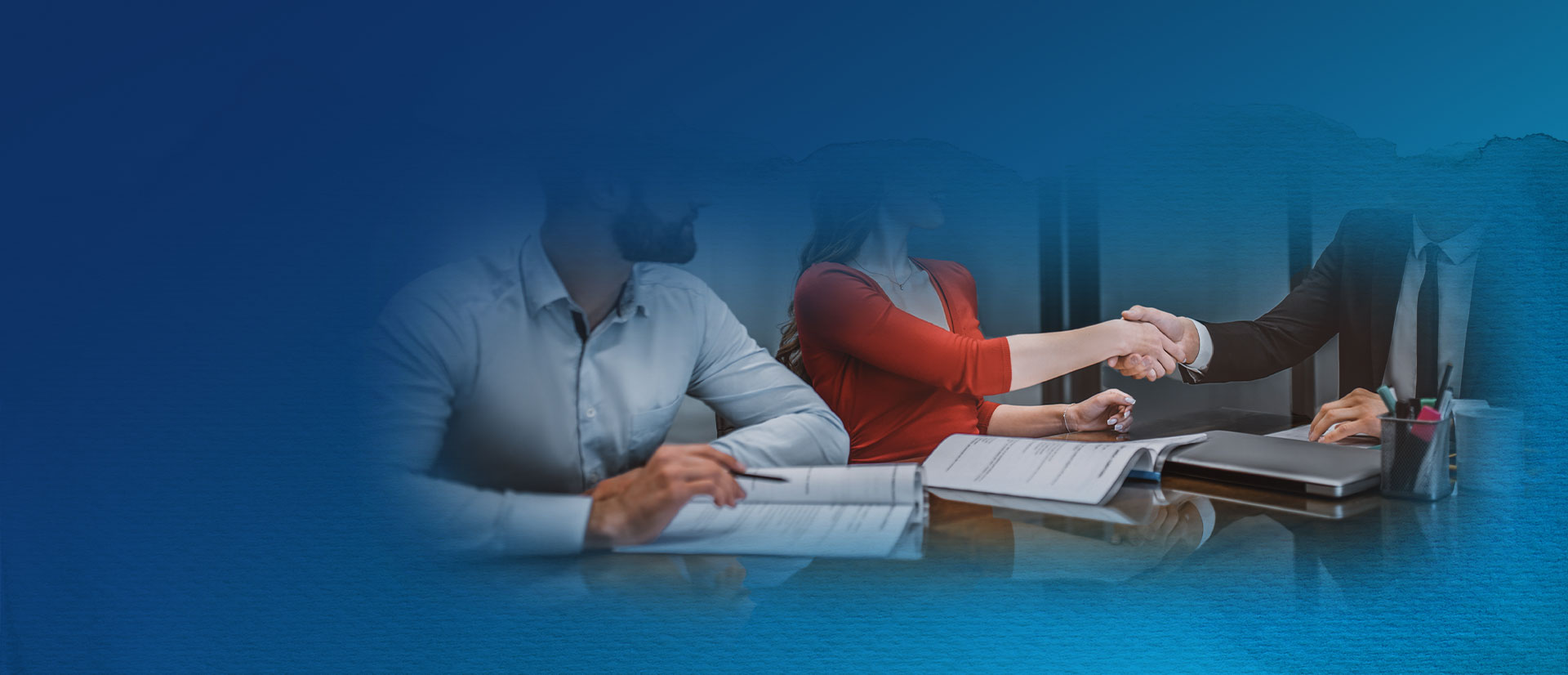 GUIDED PROBLEM-SOLVING
Collaborative Divorce
Collaborative Divorce Mediator in Pasadena
What is Collaborative Divorce?
In today's society, approximately half of all marriages will end in divorce. Tragically, those statistics are even worse for second and third marriages. When men and women walk down the aisle, they rarely anticipate that their marriage will one day end in divorce.
But, when that day comes it's commonly known as one of the most stressful experiences an adult will ever have to go through, only second to the death of one's child. Considering the inherent stress and anxiety involved in the divorce process, it's absolutely critical that one enlist the services of a highly qualified Pasadena divorce mediator.
Mr. Mark B. Baer has had the great fortune of helping people resolve their family law matters all throughout the greater Los Angeles area since 1991, relying on helpful mediation. Mr. Baer advocates mediation or collaborative law rather than litigation to those involved in divorce, paternity, or other family law-related matters. Litigation attorneys tend to resolve matters in an adversarial manner, regardless of the field of law.
Cases involving family matters should not be handled in the same way that attorneys would handle a criminal case, a medical malpractice case, or a toxic tort case. Litigation tends to exacerbate the level of conflict, which tends to increase the amount of time and expense required to resolve the matter. However, mediation and collaborative divorce processes can decrease the conflict while resolving legal and other issues, simultaneously addressing emotions and feelings.
The goal of collaborative divorce is to resolve family law issues with fairness and respect without bringing the issues to court. In both mediation and collaborative divorce, negotiation aims for win-win scenarios. However, with collaborative divorce, more third-party individuals are usually involved, including:
A team of attorneys, mental health specialists, and financial advisors and professionals work together with the clients.
The clients' attorneys guide them toward a negotiated settlement and handle the legal aspects of the divorce.
Coaches help the couple deal with anxiety and communication. They can also assist the couple in developing a solid parenting plan.
A child specialist will be there to advocate for the child or children, helping ensure that they are properly tended to. This person will be a neutral party.
Financial professionals will make sure the clients are educated and informed about their finances, and will advise them to how to best divide their assets and move forward independent of each other.
Collaborative Divorce & Mediation
Unfortunately, there is no guarantee that all of the aforementioned individuals involved in a collaborative divorce will be trained in both mediation and the collaborative process. It is up to the clients to surround themselves with professionals who also possess mediation training and skill. Mark B. Baer, Inc. can provide this much-needed support for your collaborative divorce. We want to help you navigate the divorce process with compassion, avoiding adversarial methods that only increase hardship.
You may be worried that a collaborative divorce is more expensive than a litigated divorce, since so many more hired professionals get involved. However, because an attorney's fees are the steepest, a litigated divorce will almost certainly cost you much more. It is estimated that a collaborative divorce costs two-thirds (2/3) or one-half (1/2) of what a litigated divorce costs.
Divorce is not a purely legal issue. There are so many important and diverse factors at play. This is why you need help from a wide range of experienced professionals so that you can make the most well-rounded and informed decisions possible. Potentially the most significant and influential piece of the divorce process is the interpersonal dynamics; for that reason, you need the help of a trained mediator and other professionals who are well-versed in mediation.
With a collaborative divorce, the divorcing spouses work together to sort out critical issues over debt division, asset division, property division, child custody and visitation, child support and alimony (if any). Collaborative divorces are much easier on all the parties involved, especially the children. Studies have proven that parents who engage in a collaborative divorce are far more inclined to adhere to their child custody and visitation agreements, and these types of divorces make the divorce process far easier on any children that are involved.
Therefore, not only do the parents benefit, but the children are less inclined to experience the adverse effects of parents involved in a contentious and heated divorce proceeding. In the end, the couple comes to terms about the specific arrangements to be stated in their divorce decree and they are able to avoid the expense of costly litigation. A collaborative divorce may be the perfect solution for a couple whose marriage is ending but want to ensure their family dynamics are preserved or improved.
Mr. Baer discusses the process of collaborative divorce in more depth in several of his articles, including, but not limited to, " Navigating the Emotional Waters within Collaborative Family Law," " A Comparison of Dispute Resolution Methods Available in Family Law Matters," and "' Collaborative Divorce' Is Collaborative in Name Only."
Collaborative Law Services from Mark B. Baer
Mark B. Baer is a trained collaborative law practitioner and has worked with clients in all types of family law matters including divorce, child custody, child and spousal support, and property division. As a collaborative practitioner and mediator, Mr. Baer works together with other members of the team (which includes both spouses) to help the couple determine the best ways to address the issues in need of resolution.
Call today to discuss your collaborative divorce questions with Mr. Baer.
There are many benefits to working with a collaborative divorce practitioner in your divorce. He will give you additional details about the collaborative law process and how he can help. Meet Mark B. Baer
The Professional You Need to Help Resolve Your Family and Interpersonal Conflicts

"He guided me thru this difficult and confusing time in my life, and let me set things at my own pace."

- Anita

"Mark has a natural ability to understand each person's desires and the emotions that are driving those desires, and then help to mediate to a common ground."

- LA Reviewer

"I will be reaching out to Mark in the future for guidance before heading down the road of a contentious situation and to build my own skills to avoid disputes by using different skills."

- Marnye Langer

"He was always open to questions and partnered with me in making good decisions that enabled us to come to a clean and satisfactory resolution."

- Pam B.

"Mark is an exceptional attorney for family law. He understands the process so that it minimizes the discord that can last for years."

- Kathy R. The Difference with our services
Why you should trust mark b. Baer
Certified to Administer EQI Assessments

Nationally Recognized Expert on Bias and the Law

Compassionate and Client-Focused Care